Style DI – Sealing element (D) inner ring (I) whitch asts as a compression stop
Service :
The major advantages of our Style (DI) are protecting windings against media and pressure, reduce turbulent flow of process media, and minimize erosion of flange faces. Thank you to the Inner metal ring that acts as a compression stop and fills the annular space between flange bore and the inside diameter.
Typically used for male-to-female pipe flanges.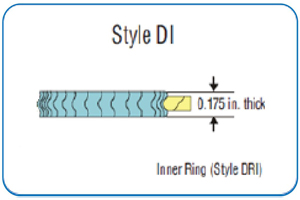 Down load PDF : Style DI